home page quarksUp
Simplify your personnel management with our HRIS
Because managing and controlling all employee-related tasks can be time-consuming, quarksUp supports you from A to Z.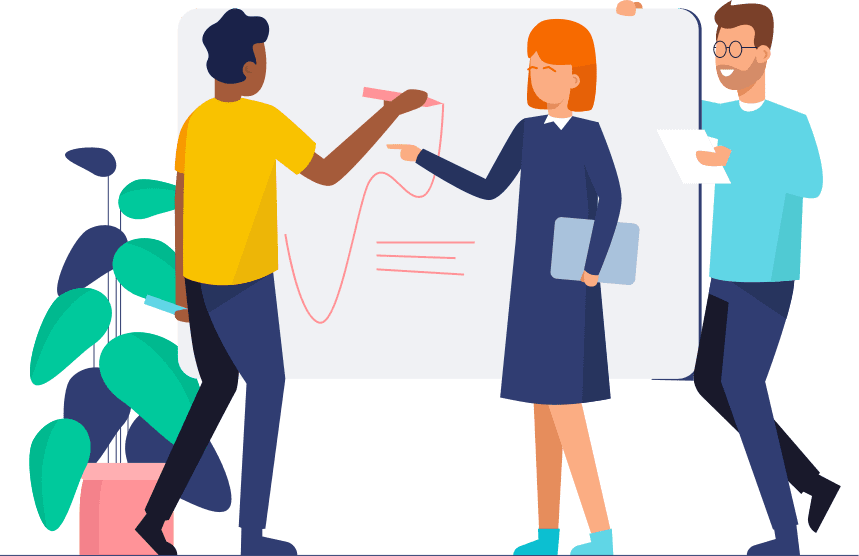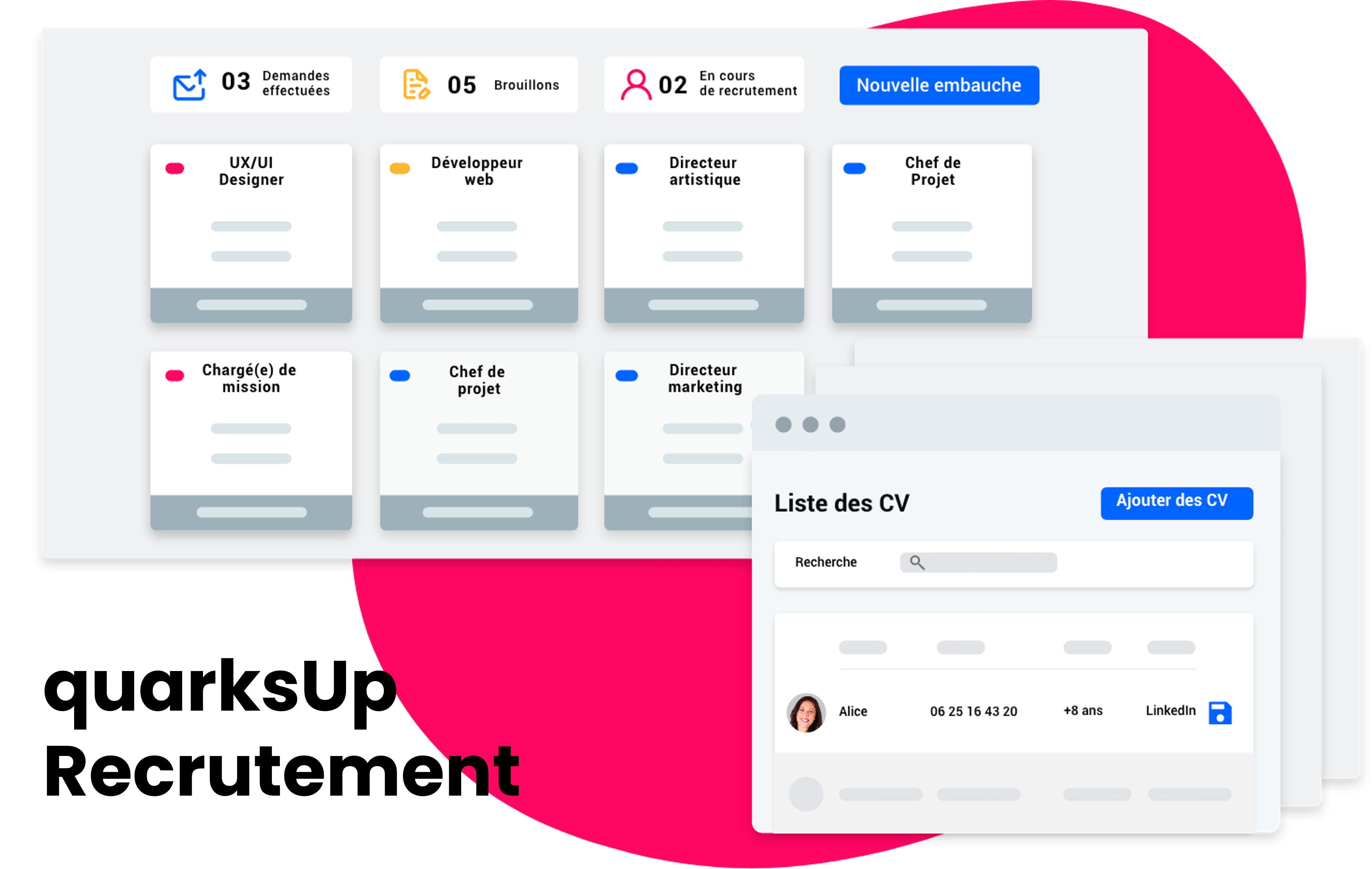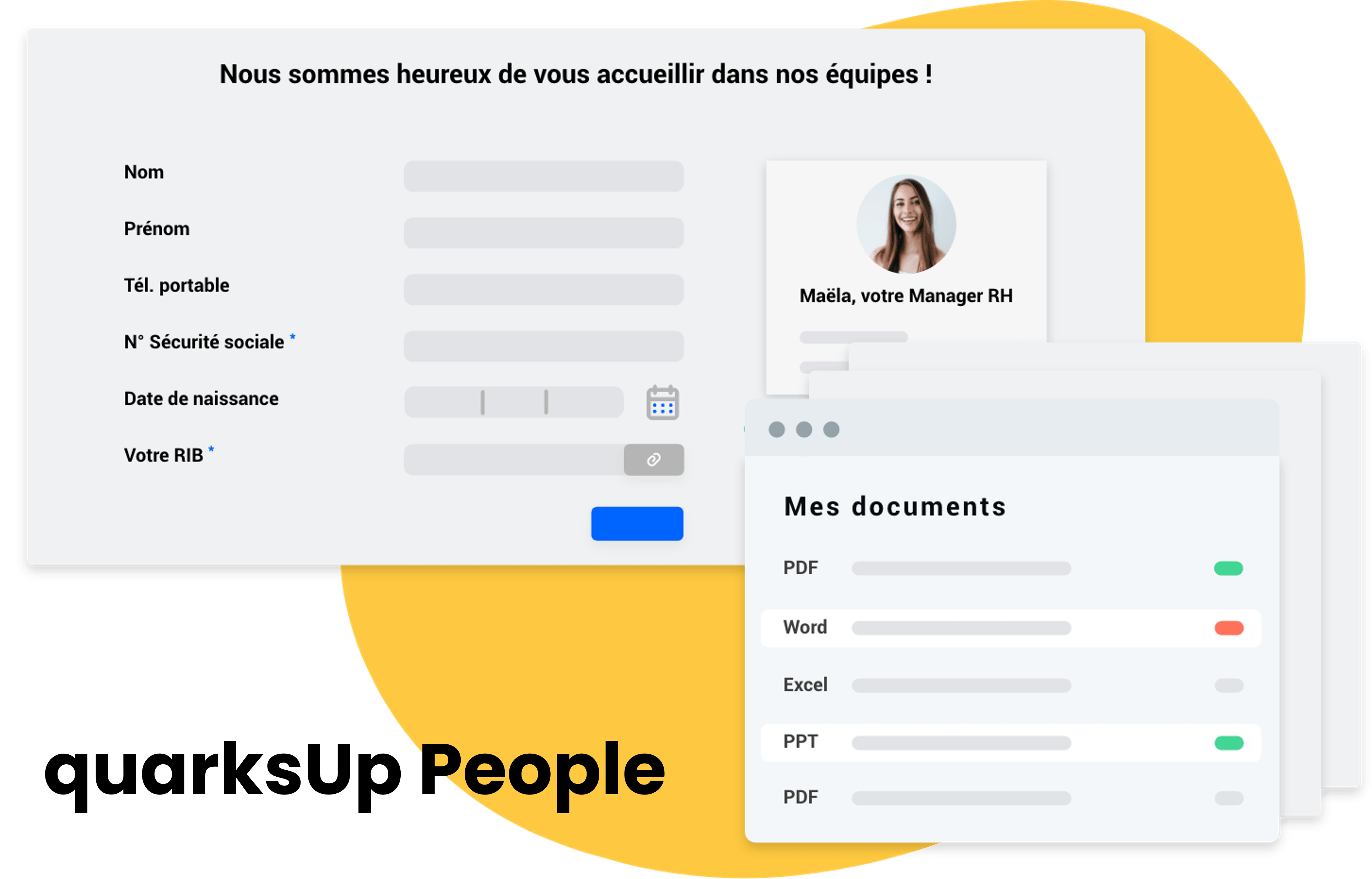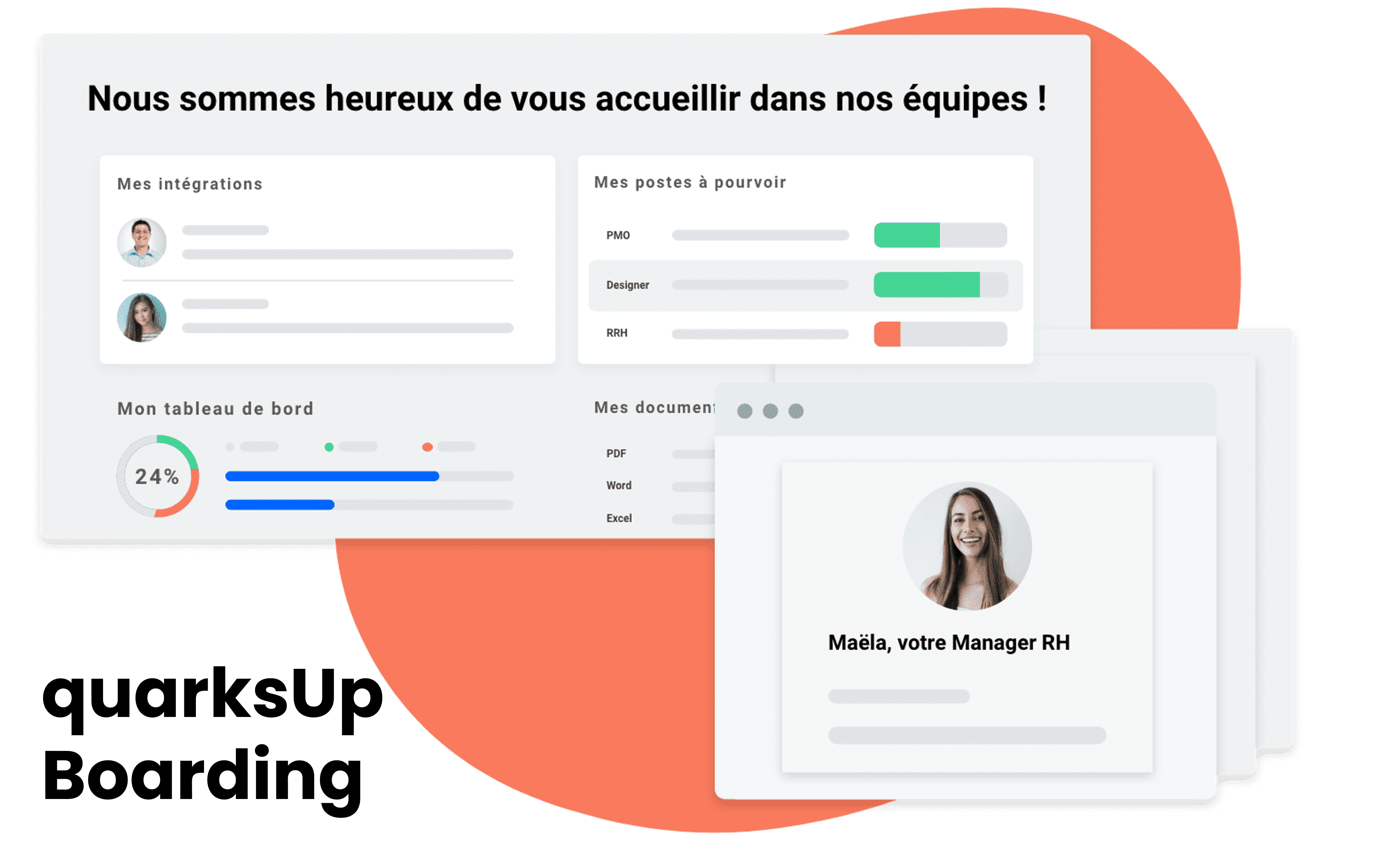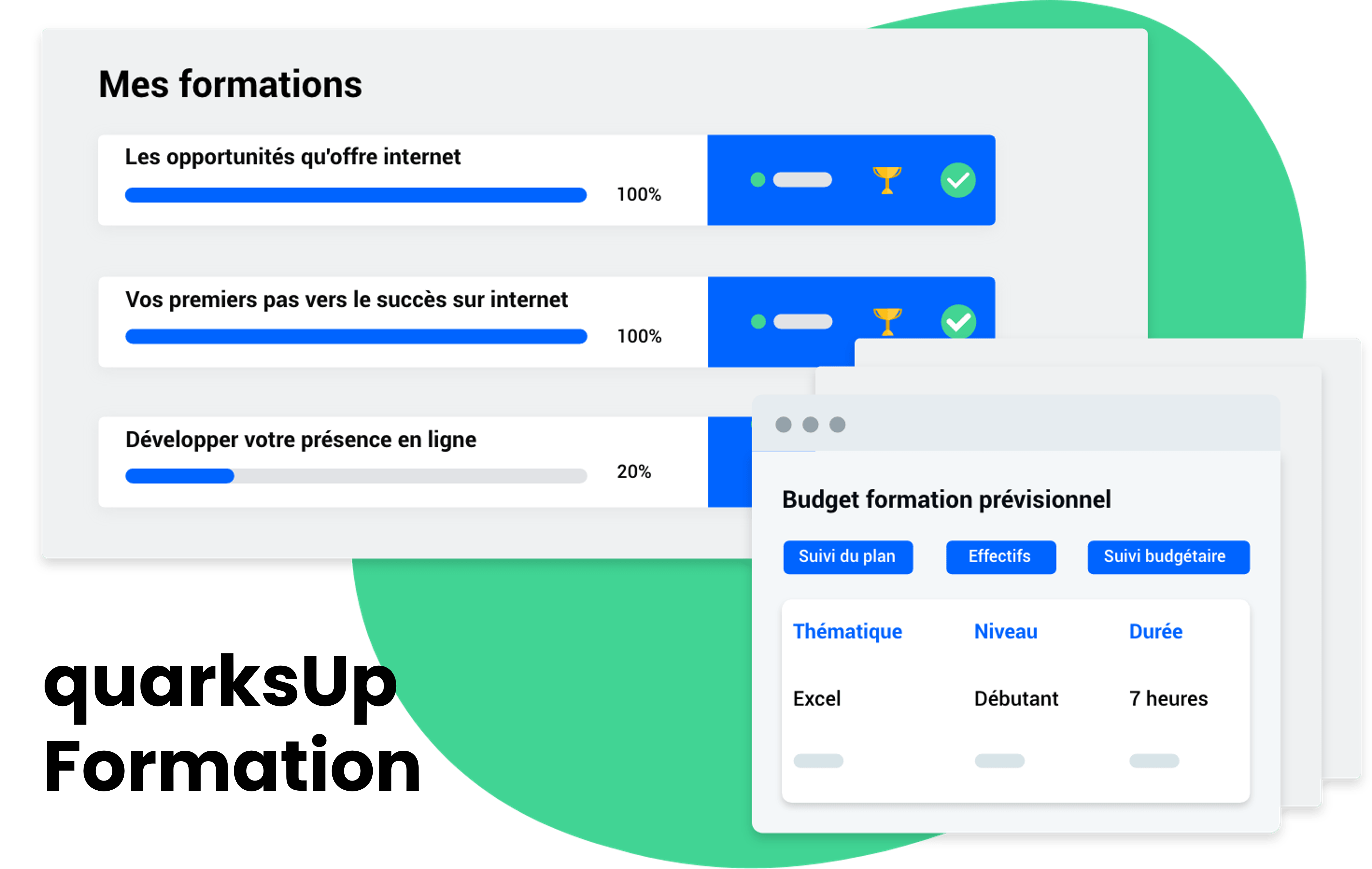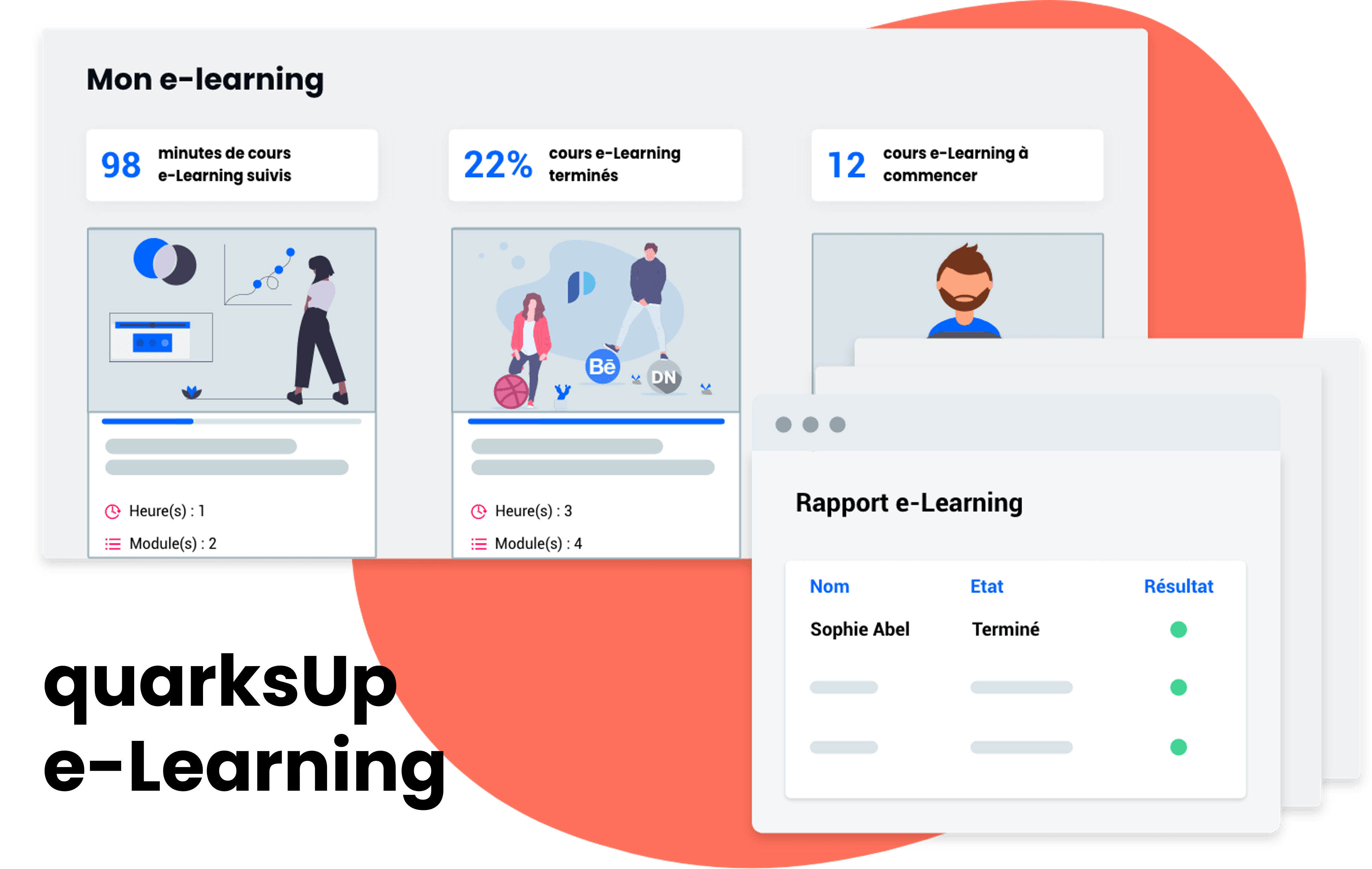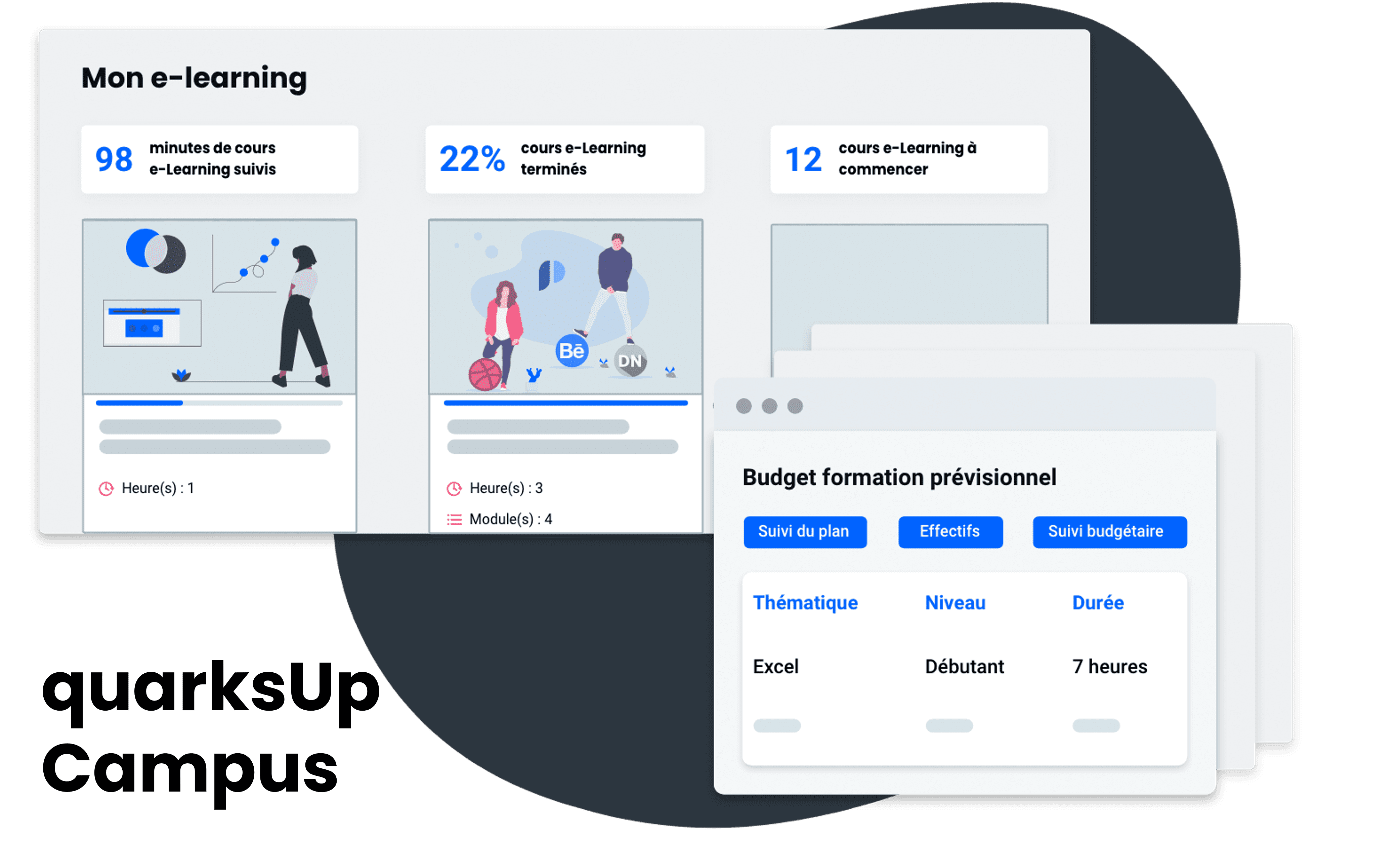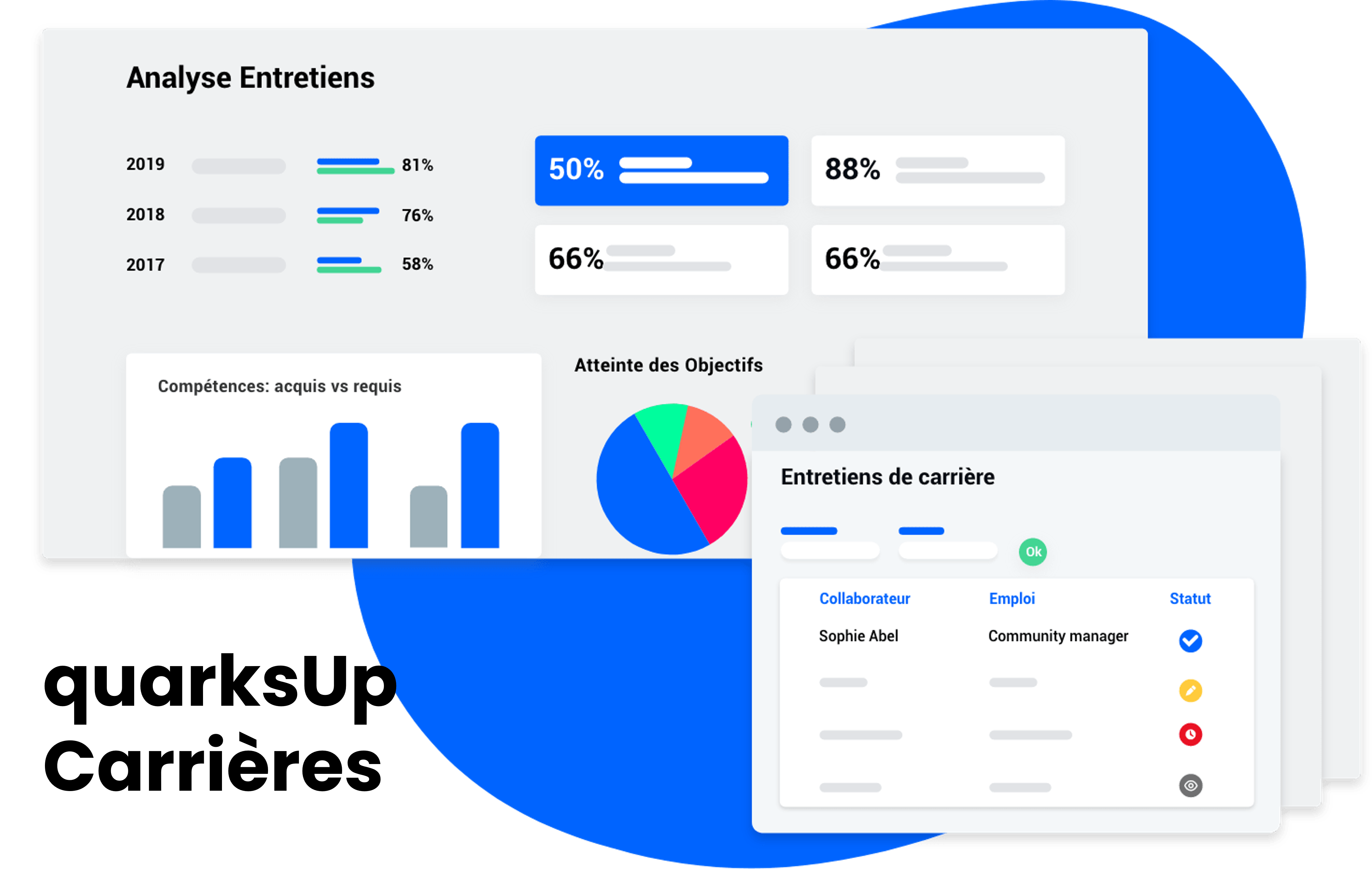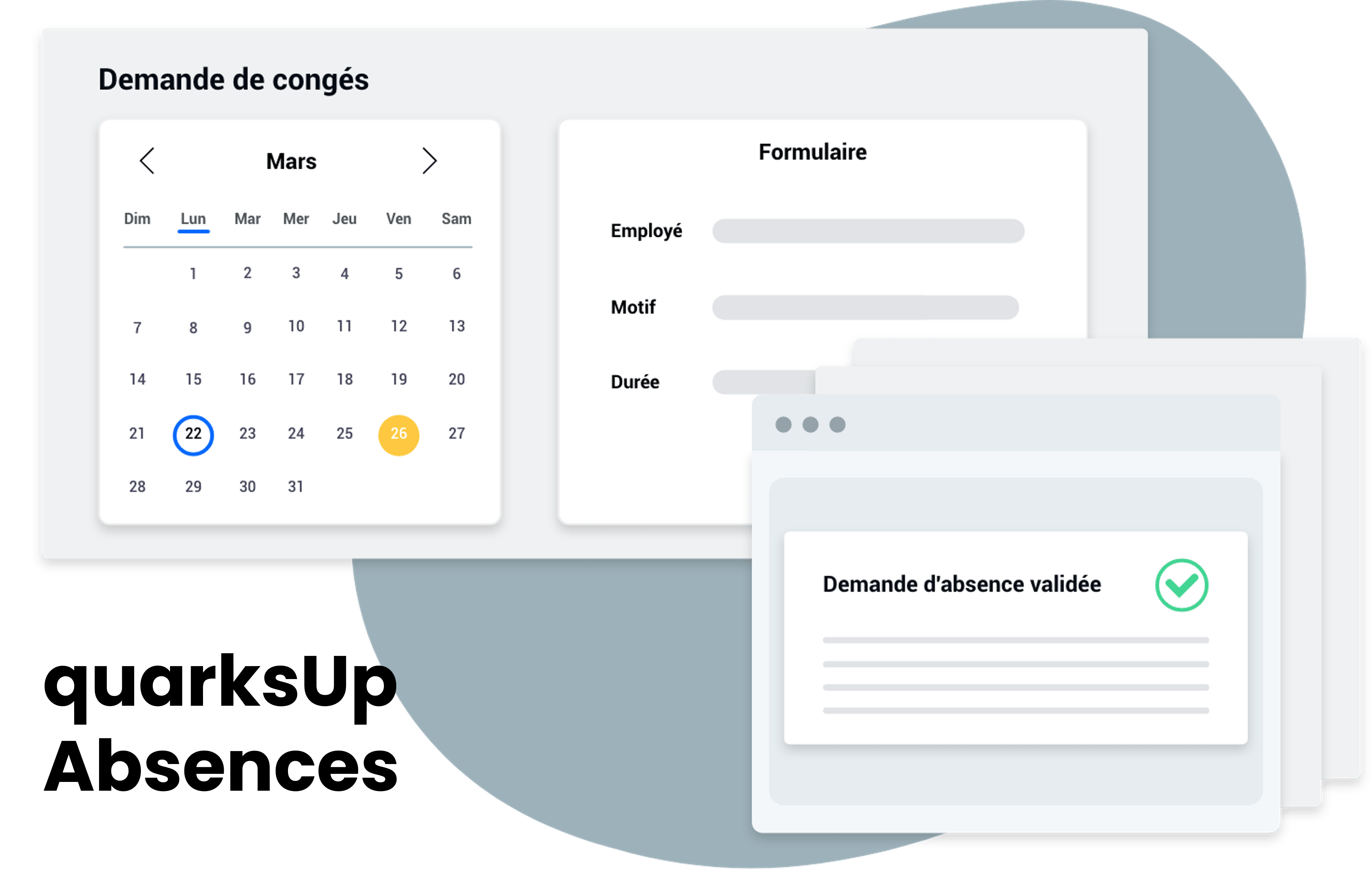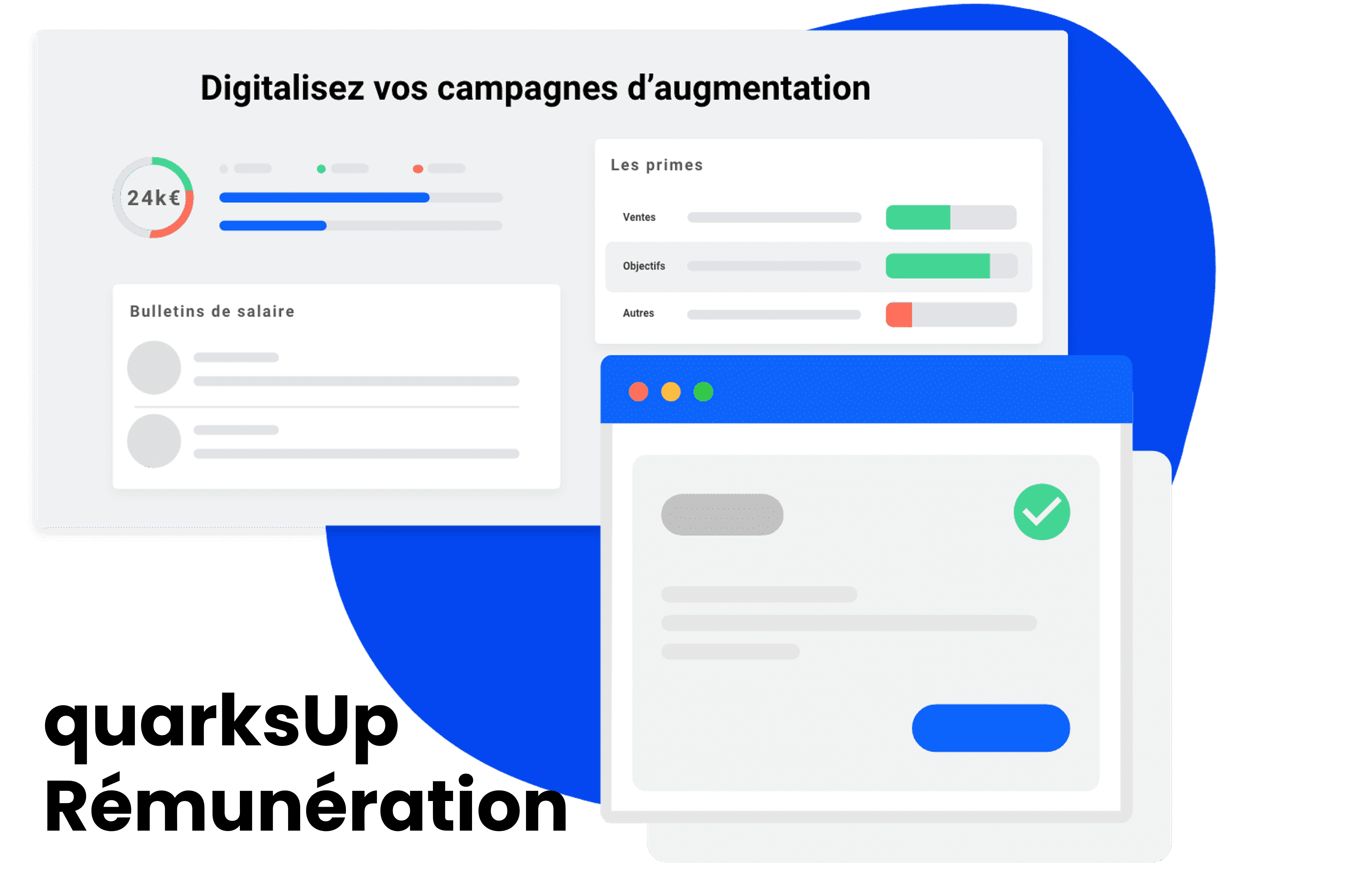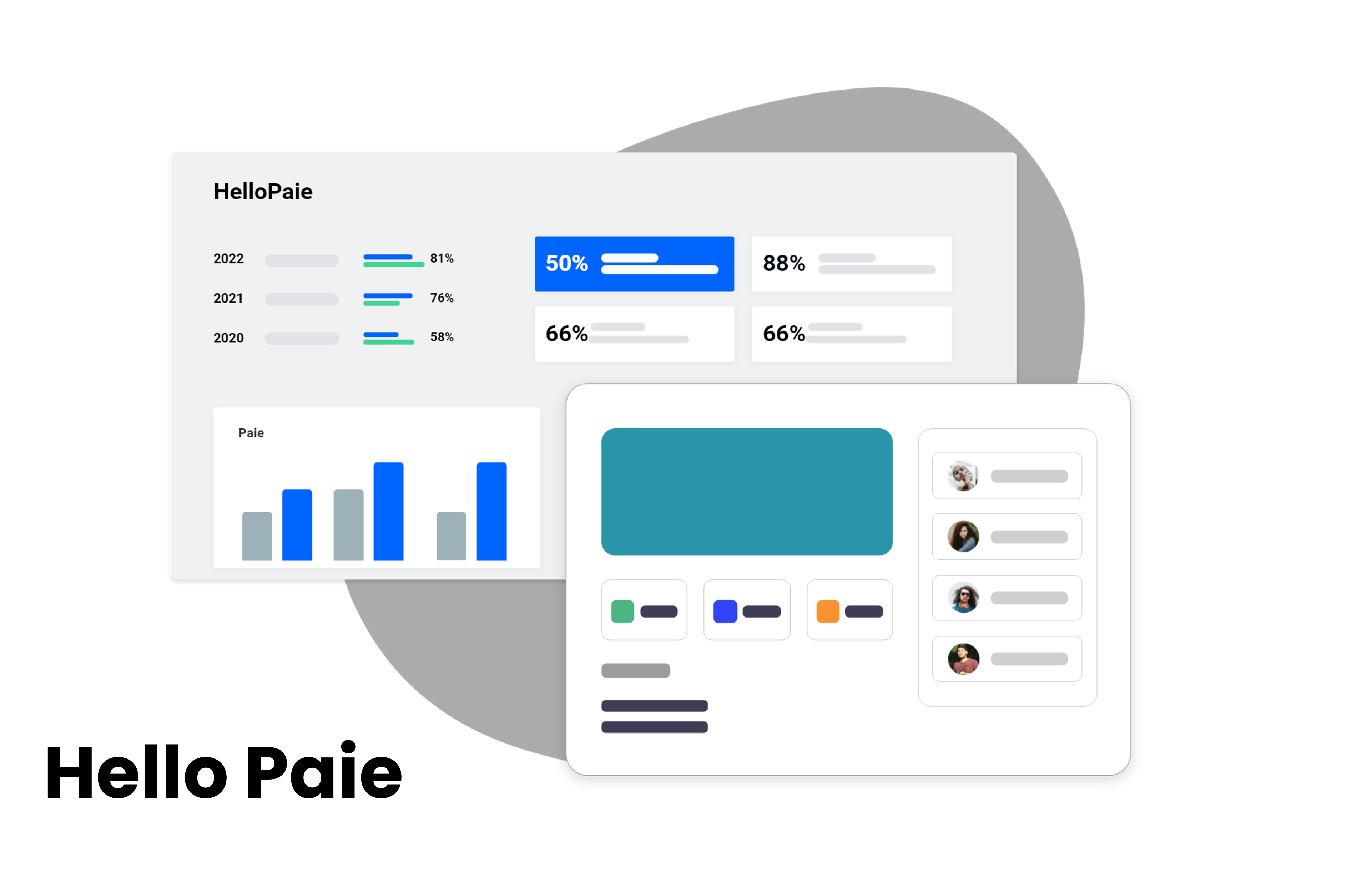 Depending on your priorities
Select the module(s) you wish to activate to get started. Continue to digitalize your processes whenever you like.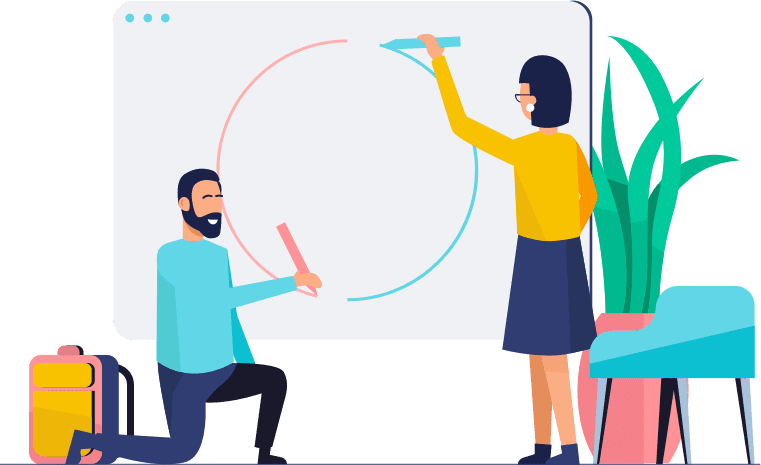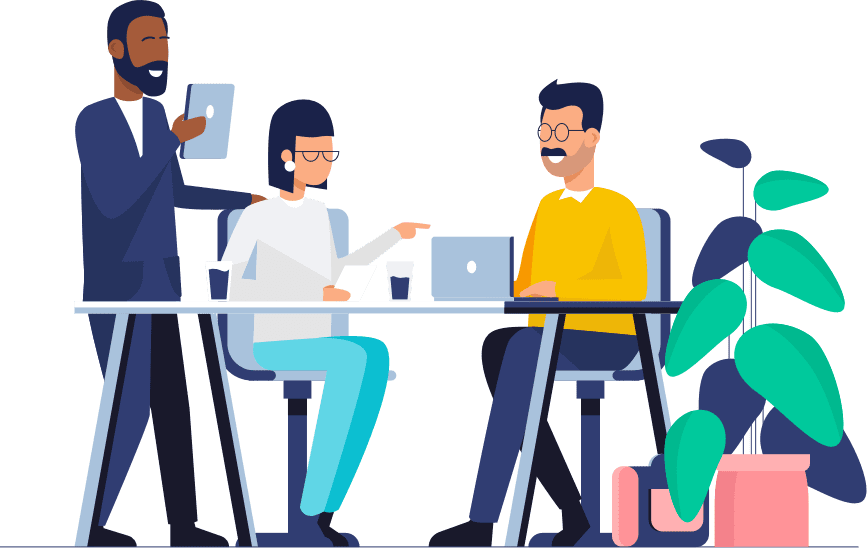 Our 100% Saas offering from the outset
We use the best technologies to provide you with the best HR solution.
Our support teams and consultants are there for you
Before, during and after your project, you're never alone. So make the most of it!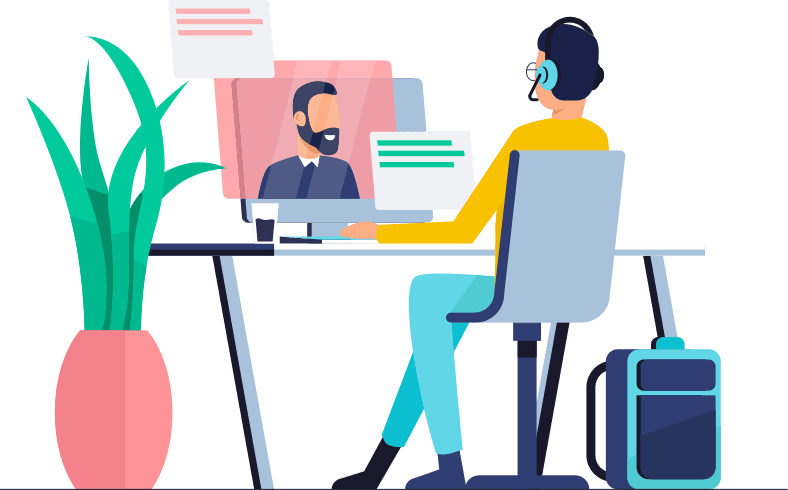 "Before quarksUp, the administrative management of my employees took me a lot of time, between their onboarding, interview campaigns and my training plan... nothing was digitized."
"We started our collaboration on a recruitment management issue. The implementation was smooth and fast. Today we added the People and e-Learning modules."
"As an integrator, I needed a reliable and efficient tool to offer to my clients. By meeting the quarksUp teams and discovering the tool, I was immediately hooked. A great collaboration!"