Categories Our solutions
quarksUp, 100% modular SaaS solution
Our 9 modules enable you to manage the entire life cycle of your employees.
Choose one or more modules to get started 👇
Our modules - Managing your employees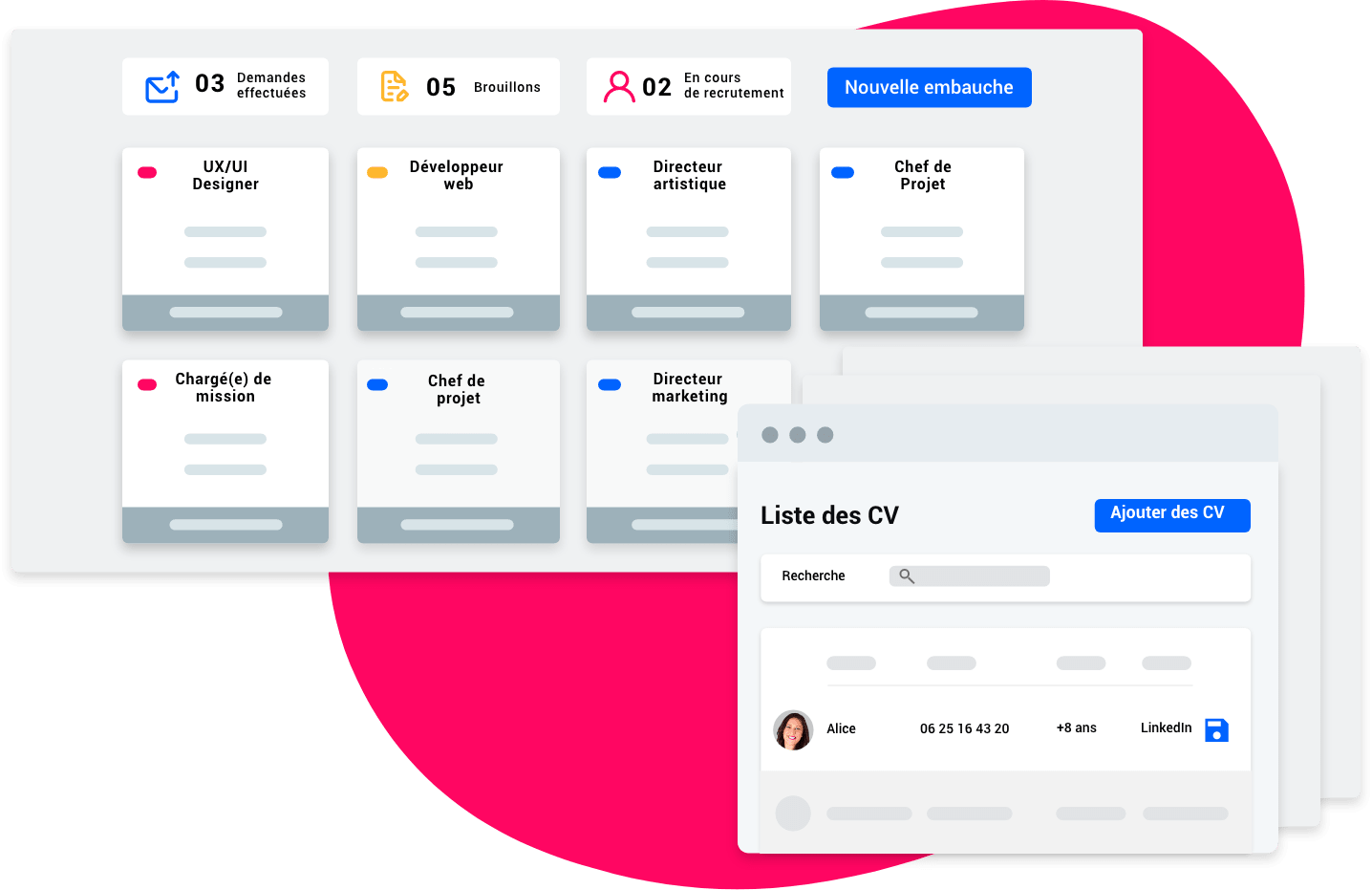 quarksUp Recruitment
Find out how recruitment software can simplify and optimize your recruitment process.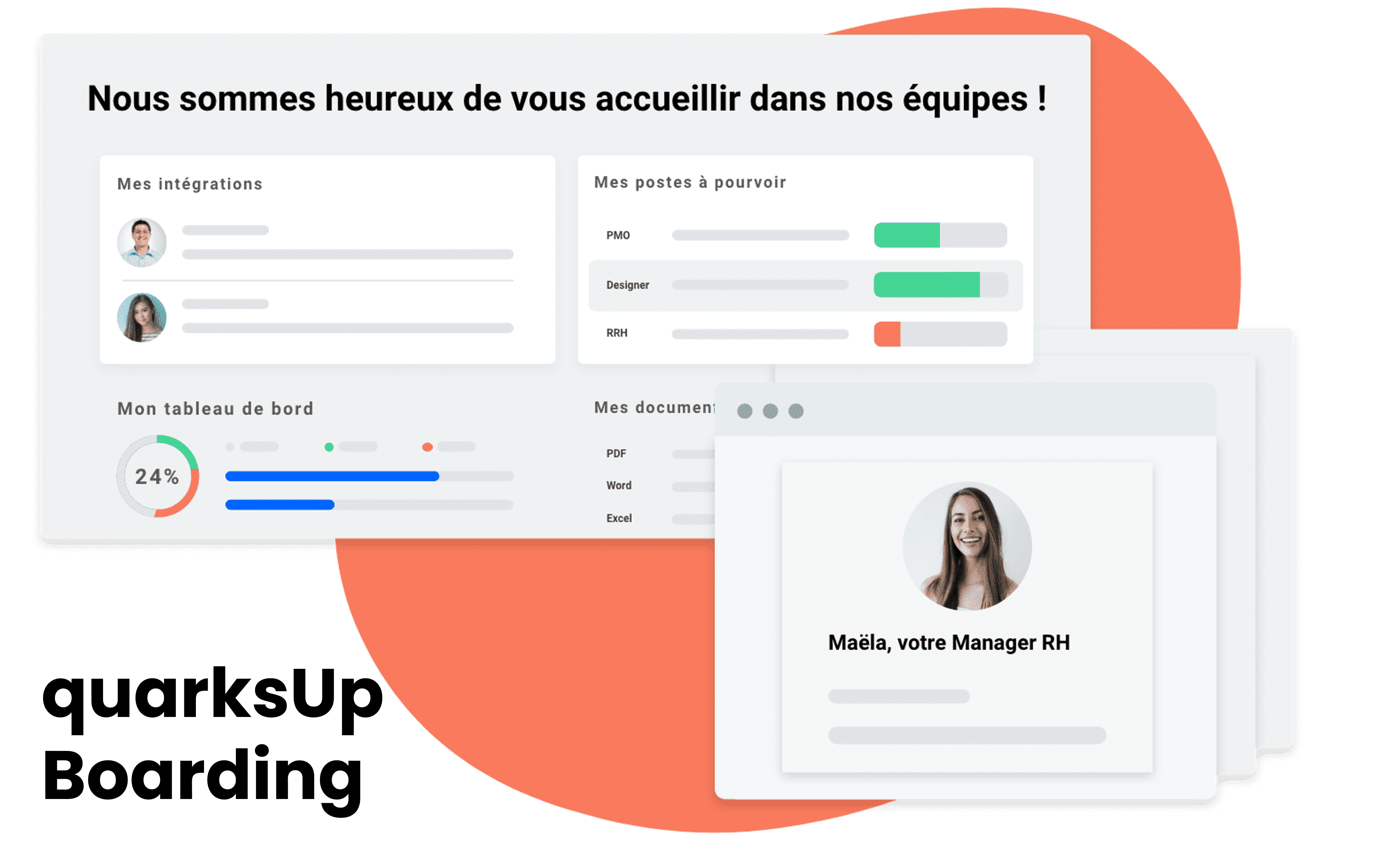 quarksUp Boarding
Prepare for the arrival of new employees, job changes and departures in just a few clicks with quarksUp Boarding.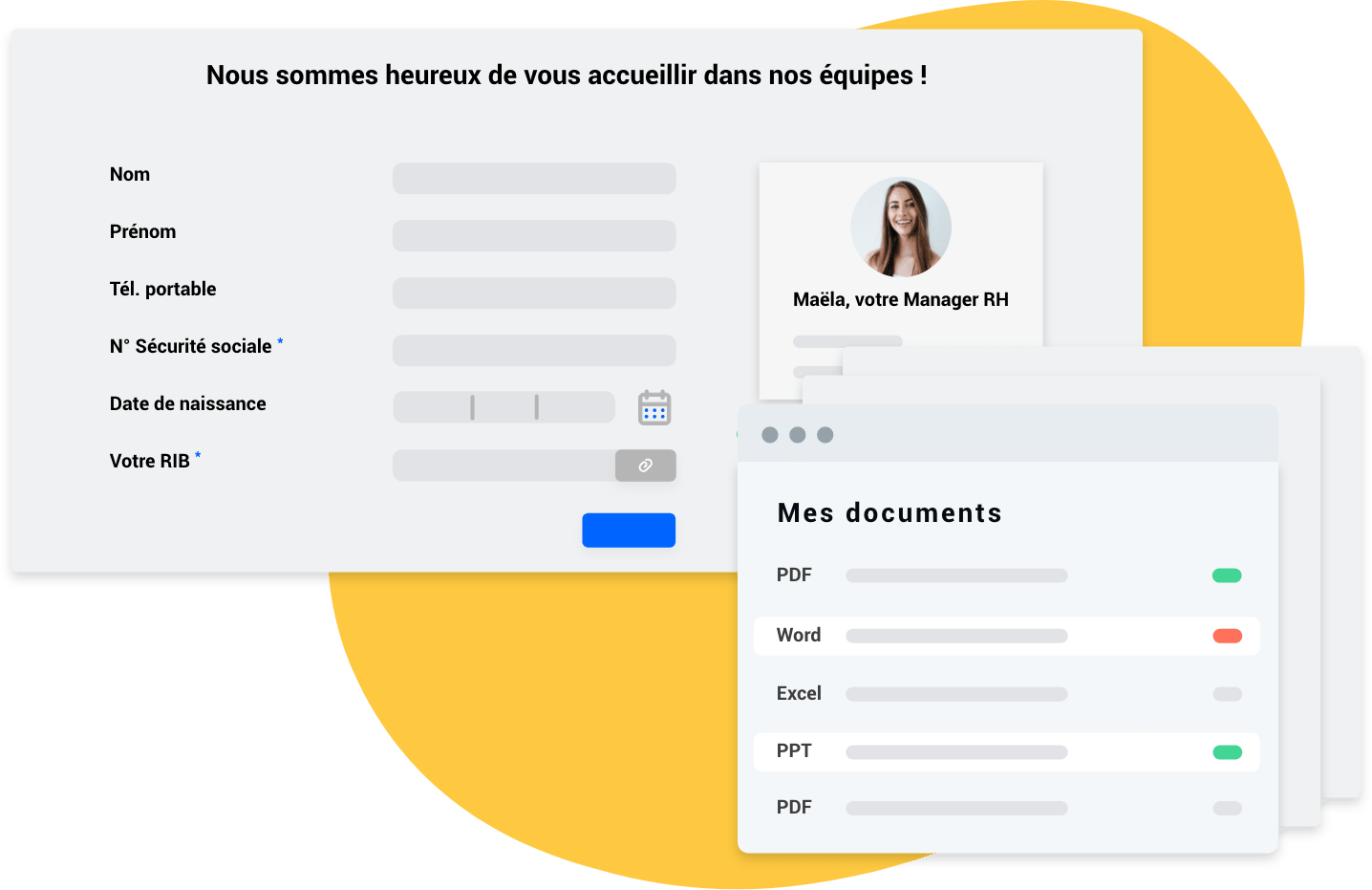 quarksUp People
Find out how to optimize your personnel administration to help you save time in your day-to-day work and focus on priority tasks.
Our modules - Managing your business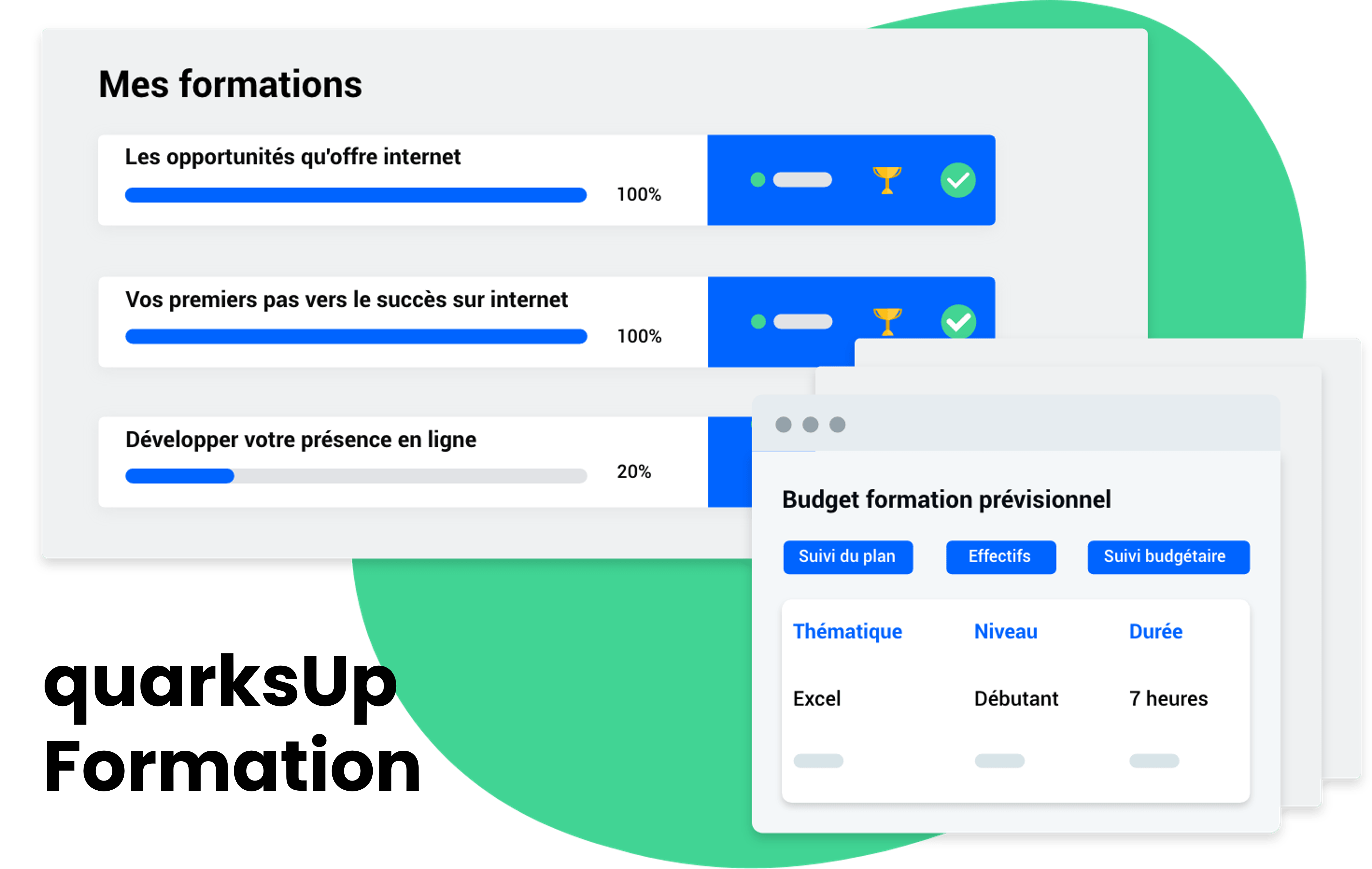 quarksUp Training
Simplify the management of your internal training plans with our online tool. Centralize your teams' requests, and help them develop their skills.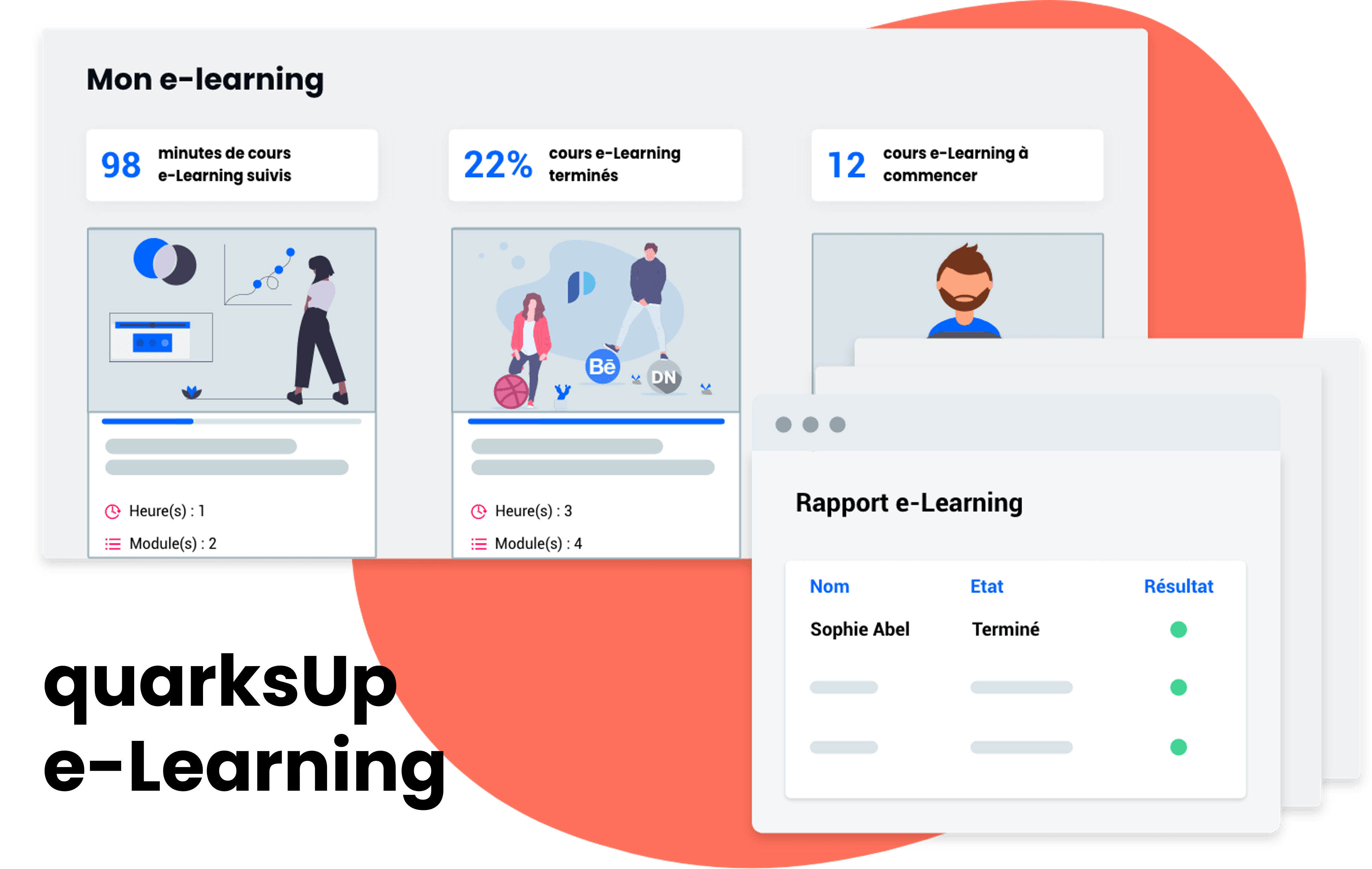 quarksUp e-Learning
Digitalize your training with our HRIS: easily distribute your e-learning modules and track your employees' progress.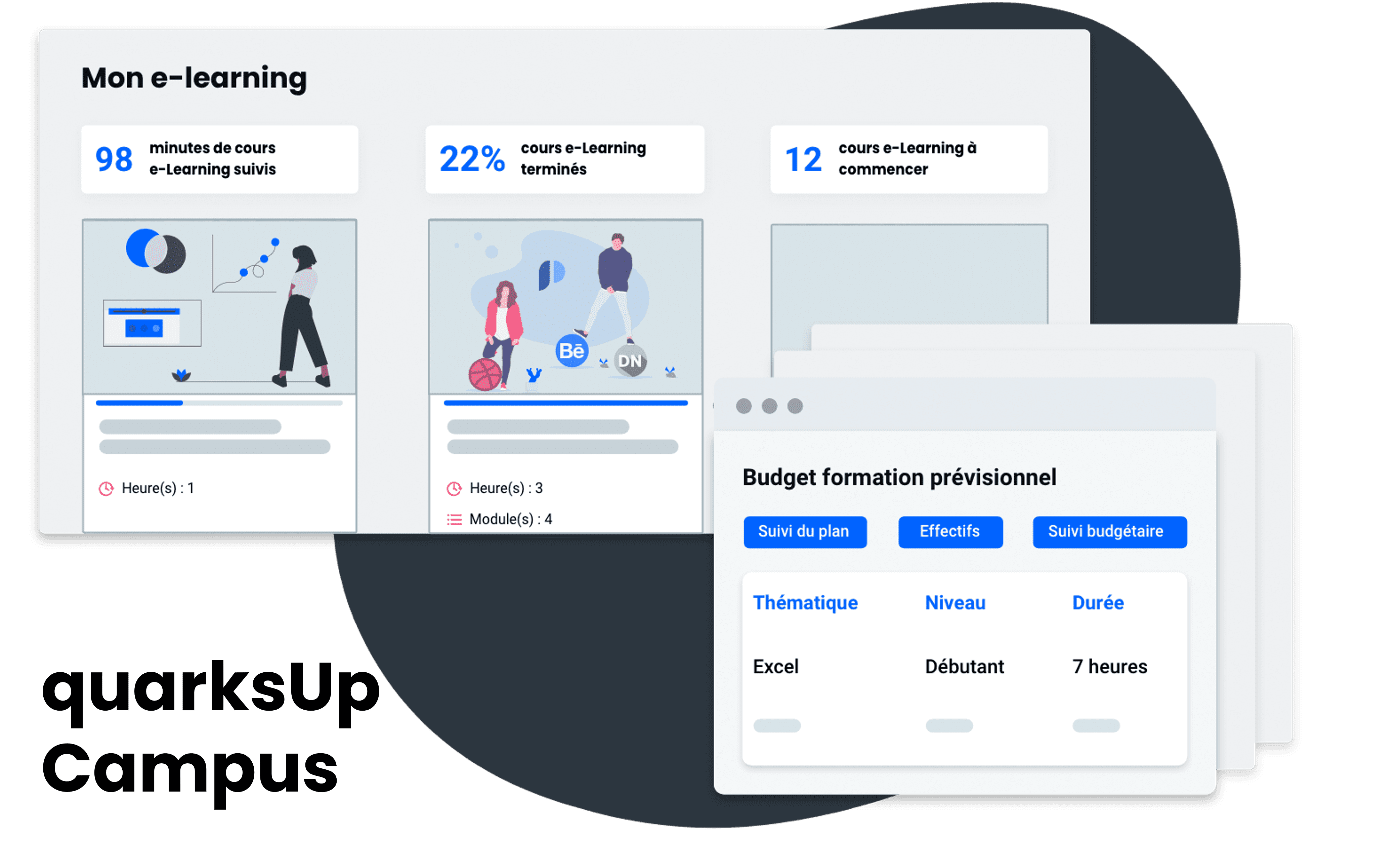 quarksUp Campus
Create your catalog, distribute it and manage your training offer with quarksUp Campus.


Our modules - Career development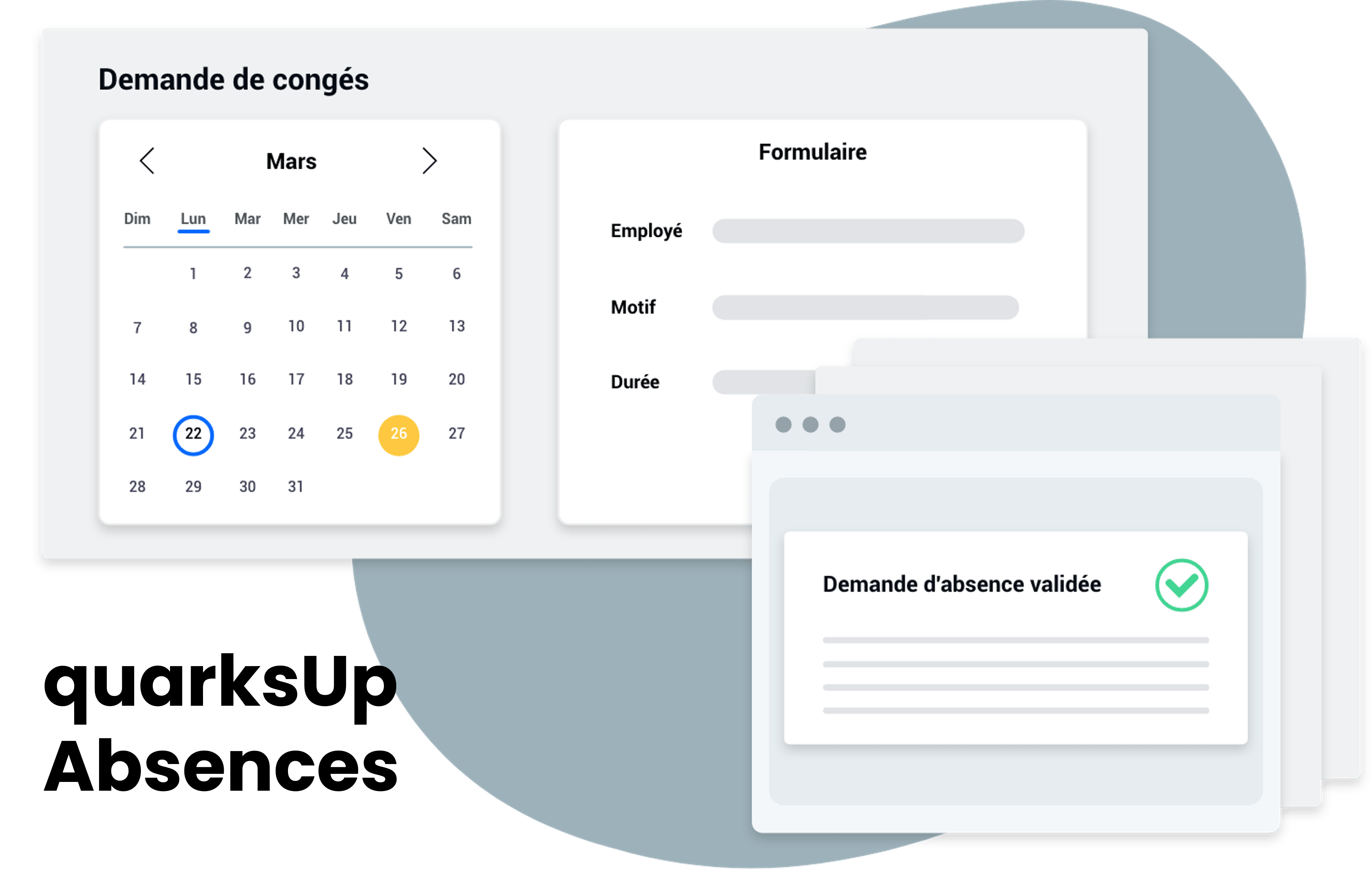 quarksUp Absences
Centralize all absence requests, view schedules at a glance and inform payroll directly with our quarksUp HRIS.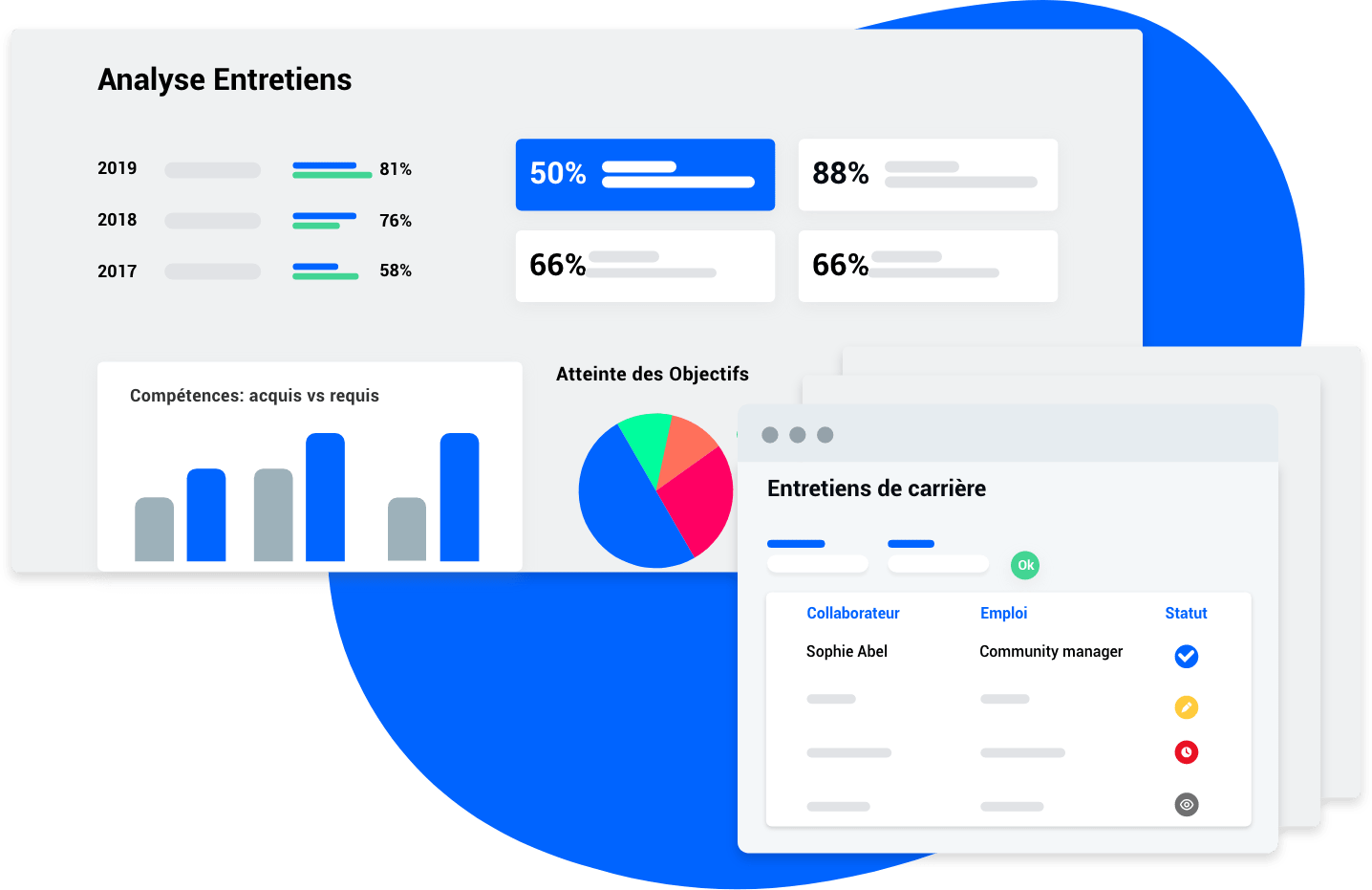 quarksUp Careers
Manage your talent online to facilitate your HR interview or annual appraisal campaigns. Get your employees' careers off the ground.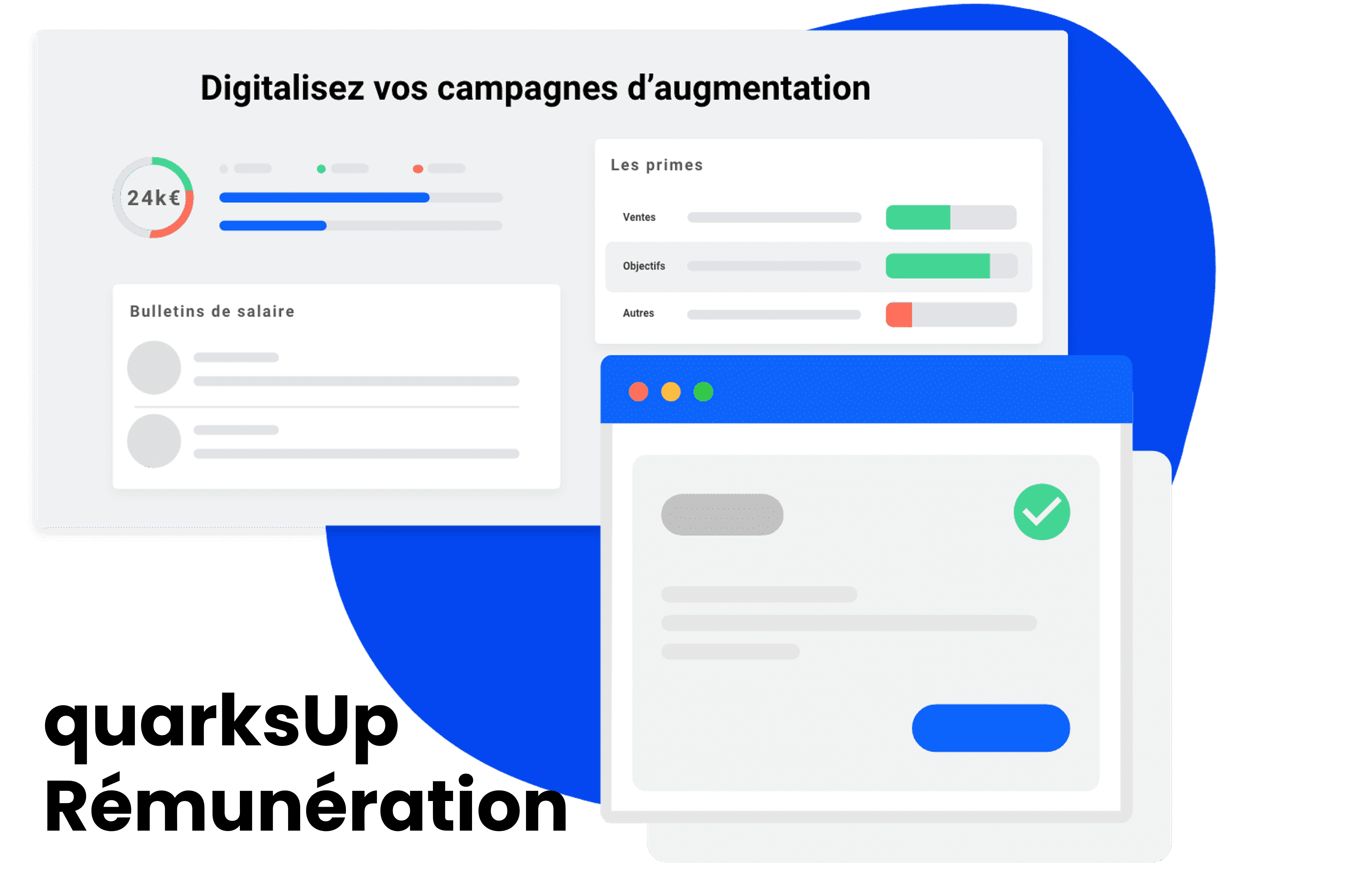 Up Compensation
Meet your company's legal remuneration obligations simply and centrally.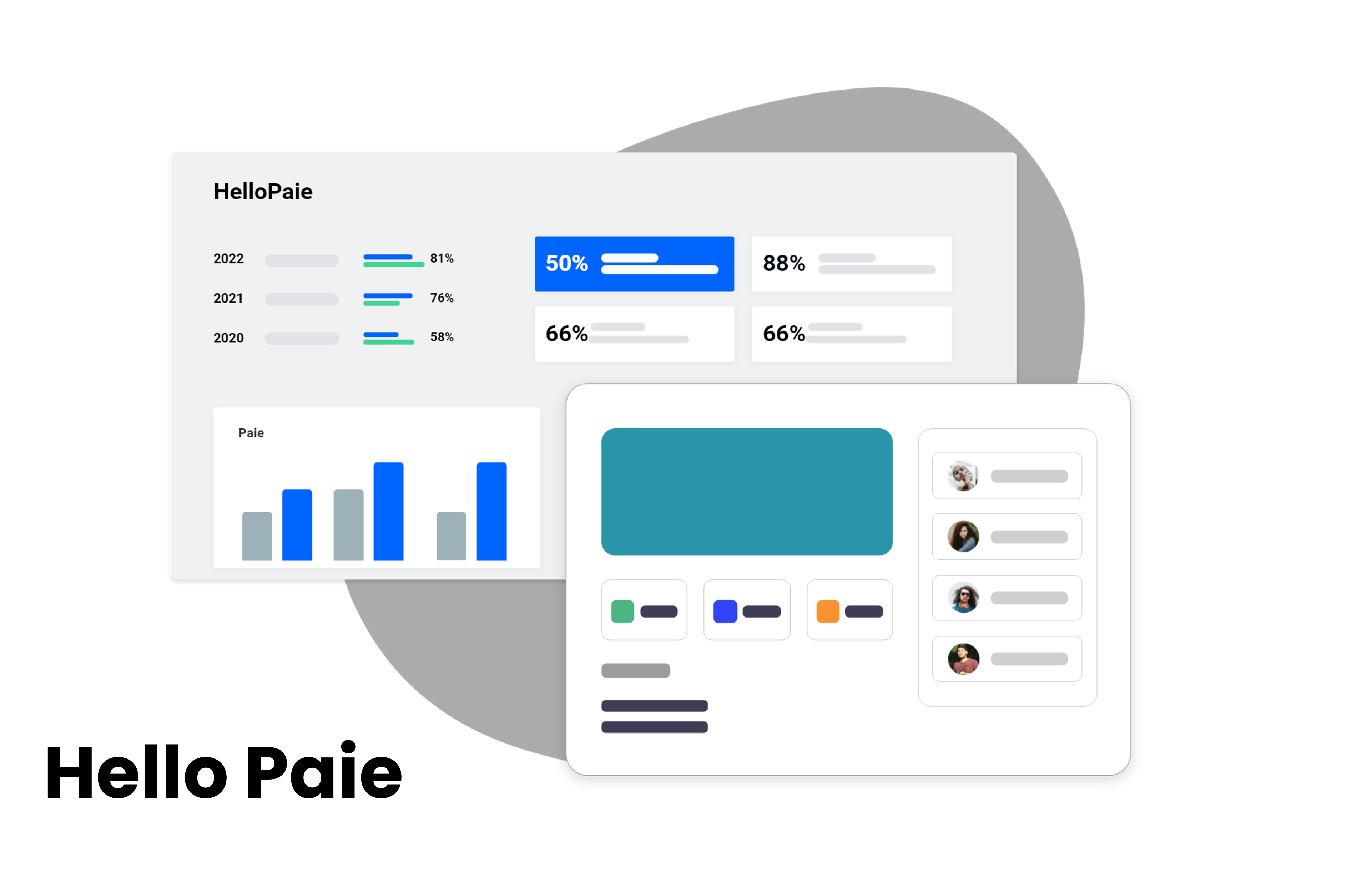 Hello Paie
Centralize all your employees' payroll variables, validate them and transmit them easily.