Faced with growing recruitment difficulties, 32% of companies say they are prepared to train their staff more effectively1. Employers are therefore more aware of the need to support their employees in their career development. With this in mind, the training program is a real driver for talent retention. The company also gains in terms of performance, as those who invest in their employees' skills always stand out from the crowd. Your challenge is to implement this learning process in such a way that everyone wins. Let's see how.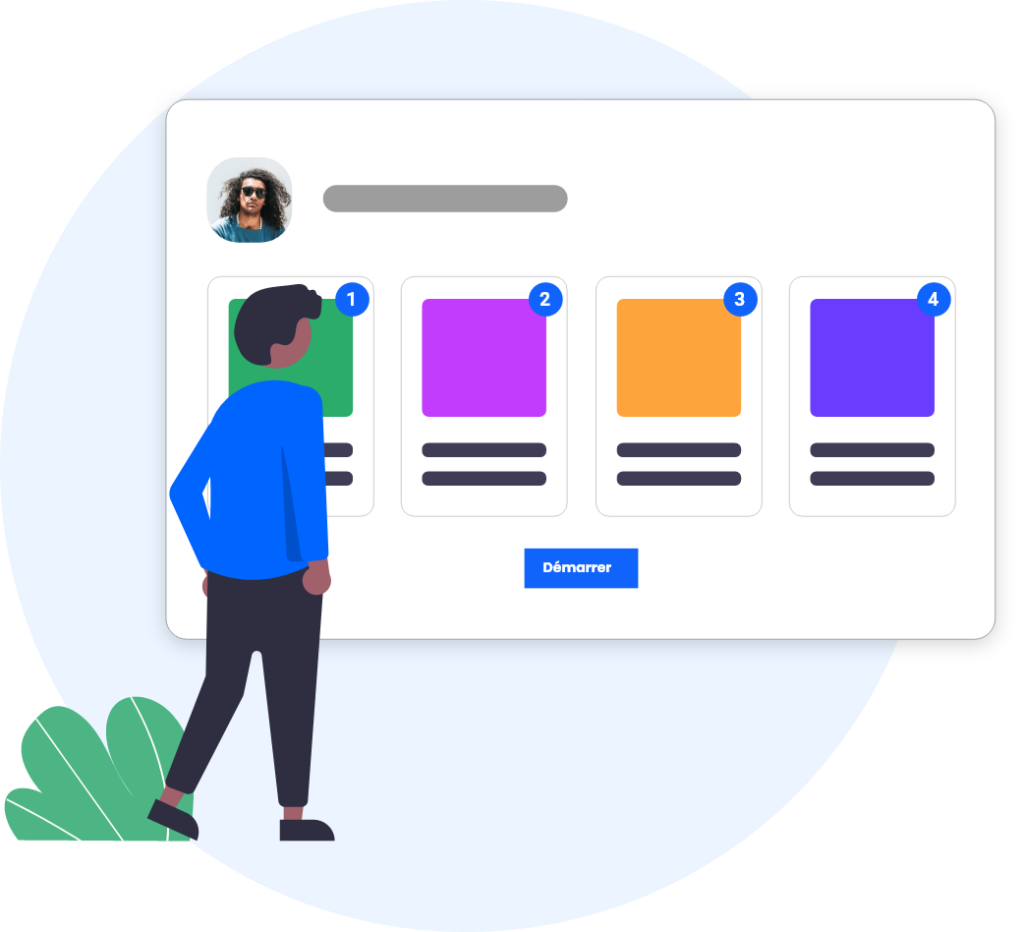 The training path is a support system that can be likened to a learning itinerary. It is organized in a progressive manner, with graded levels of difficulty. It groups together different modules, with distinct objectives linked by the same overall project.
Underarticle L 6321-1 of the French Labor Code, employers are required to adapt their employees to their jobs and maintain their employability. Vocational training can be mobilized to impart skills that are useful to jobs or, more broadly, to the job market.
Today, more than 9 out of 10 employers are struggling to fill positions due to a skills shortage. What's more, 29% of them claim that this lack of training has increased over the past year. If you want to maintain your teams' skills in certain areas, a professional training course is just what you need.
How do you build a training path?
As Human Resources Manager, you will have a coordinating role in career management and professional training. So how do you build effective training paths without overcomplicating them? Simply follow these key steps:
Define the project and its objectives.
Keep employees engaged in their learning.
Follow and improve the course.
All of this is done in close collaboration with managers and training directors, to ensure that we meet operational expectations as closely as possible.
1 – Defining the project and objectives
The first step is to identify training needs. This can be done during annual and professional interviews. You can also include questions on this subject in your QWL questionnaire. With the help of managers, you collect training requests. Then you need to prioritize them and present them to your management.
2 – Engaging participants
Once the projects have been accepted and the training program launched, it's a good idea to keep an eye on employee investment. A training action requires the use of good old-fashioned, tried-and-tested methods such as :
Assimilate and memorize information through case studies;
Learn by repetition through quizzes;
Acquire mechanical knowledge.
To avoid dropping out, learners also need to be as active as possible, by taking validation tests, for example. Trainees are more committed when they know that the end of the course is validated by a test, certification or recognition. The aim is to justify a certain level of competence.
3 – Continuous improvement of professional training paths
There's only one way to find out whether a vocational training program has paid off: ask the people involved. However, this approach should not be limited to assessing employee satisfaction on the spot (i.e. on completion of the training course).
The questionnaire must be carried out both after and after completion of the project. Your objective will then be to cross-reference the learners' feedback with their operational improvements in the field. The aim is to systematically assess the service providers with whom the company collaborates on :
Course completion rate ;
Pedagogical quality;
Return on investment…
While revealing and valuable, such monitoring can quickly become time-consuming. This is where the digitization of the training process comes in.
How do you create a training programme using an LMS?
Setting up a digital learning platform such as an LMS (Learning Management System) enables you to manage and monitor training courses from a single location. Our QuarksUp solution is a truly collaborative tool. Thanks to its simple interface, employees have access to online training courses. So they can diversify their teaching formats and personalize their learning paths! Their connection will work at work and also from home if they telecommute. Everything is configurable, from the planning of learning time to the breakdown of modules by level.
Thanks to our LMS platform, you can monitor :
Generating standard forms ;
Module validation by test ;
Hot and cold evaluation;
Automatic consolidation of results.
Building a training path means creating a common thread for employees' careers. This involvement will give them a sense of recognition, which is essential to their commitment. What's more, by simplifying this process as much as possible, you'll eventually be able to offer each employee a targeted, effective career path.
Good to know! quarksUp is an HRIS solution for managing the entire employee cycle.
Thanks to this HR tool, everything can be done online. As an HR manager, you'll be in charge of all our employees' digital activities. With its modular offer, quarksUp intervenes from recruitment to employee off-boarding.
You may also be interested in 😊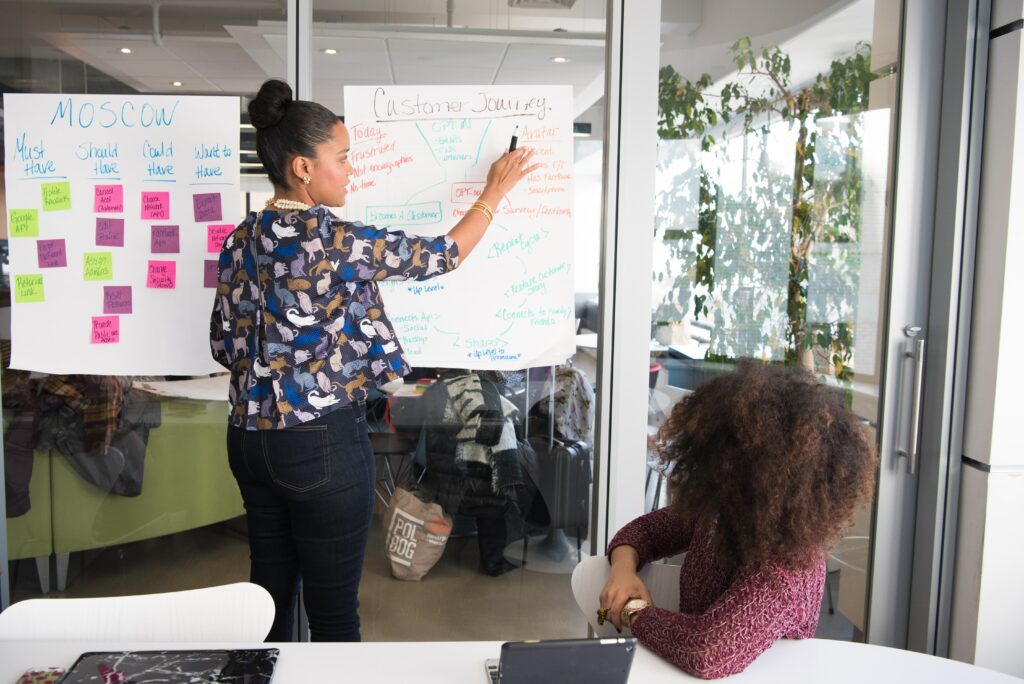 GPEC: Definition and implementation tools
What is GPEC (Gestion Prévisionnelle des Emplois et des Compétences) and how can it be implemented? quarksUp, expert in HRIS, answers your questions.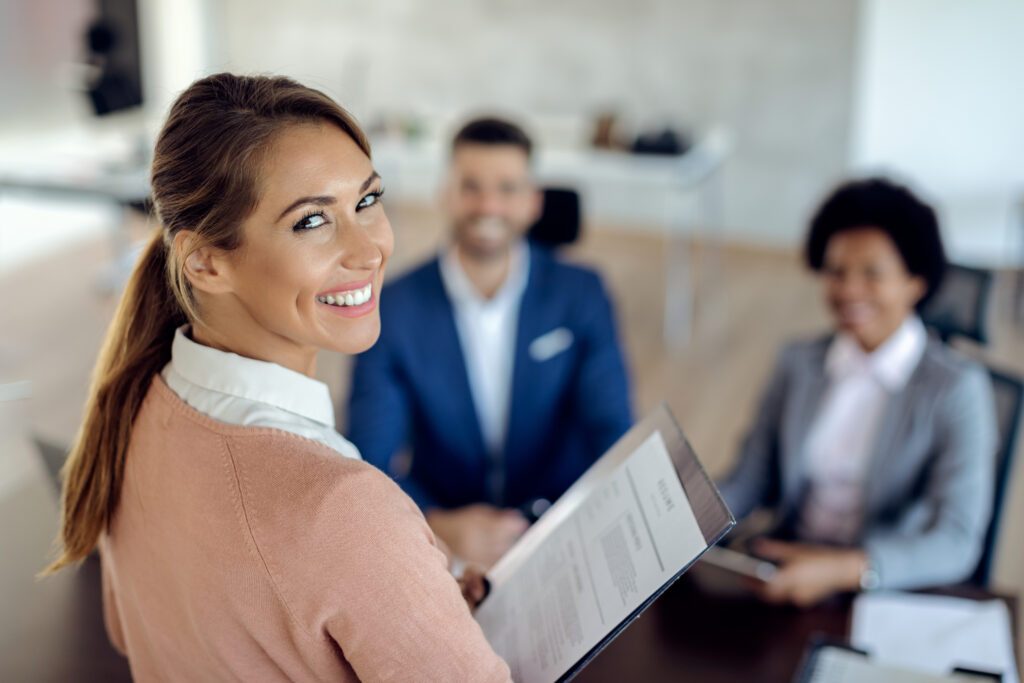 Annual appraisal interview: objective, grid
The annual appraisal interview is an opportunity to take stock of performance. quarksUp, expert in HRIS, guides you in preparing your objectives and evaluation grids.