Training plan: definition and model
Today, the training plan has become the skills development plan, and is decisive in retaining talent. It is a driving force behind employee commitment that must be taken seriously. What's more, it enables employers to adapt to changes in their industry's professions and environment. As a combination of corporate strategy and employee expectations, you are largely responsible for its management. Looking for a training plan template? We offer you one. But first, a few explanations.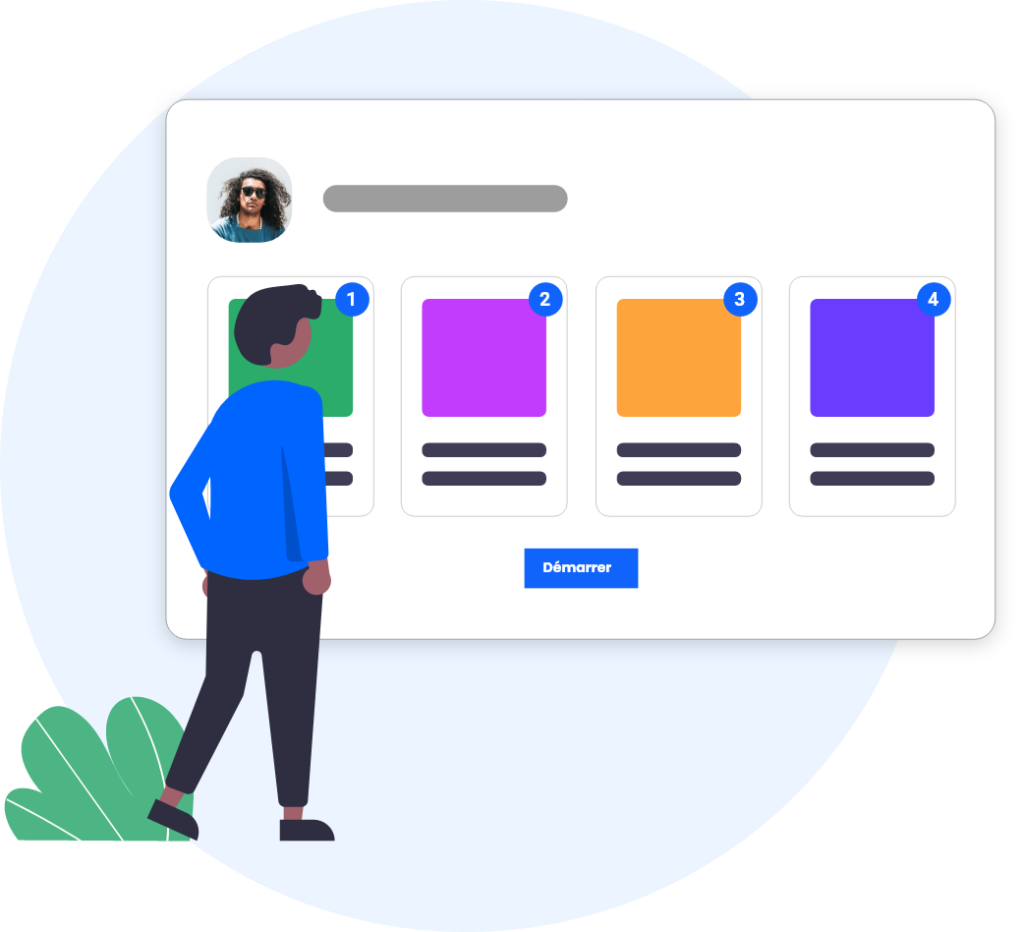 What is a training plan or skills development plan?
Since January 1, 2019, the training plan has evolved into the skills development plan. Why? To simplify it, make it more suitable and open at the same time. The "Freedom to choose one's professional future" law of September 5, 2018 reformed it along these lines. The aim: to move from a system that set out a program of training courses to be carried out, to a framework describing the skills to be acquired by the company. Muriel Pénicaud, Minister of Labor in 2018, summed it up well:
"Boldness means transforming reality to give ourselves the means to seize the full potential of the changes to come. At a time when 50% of jobs will be profoundly transformed over the next ten years, this means, more than ever, simpler, faster and fairer access to the major asset of the 21st century: skills."
The skills development plan is therefore an HR management tool to be maneuvered according to the company's strategy and projects. To this end, training can take a variety of forms:
Face-to-face or distance learning ;
AFEST (action de formation en situation de travail) ;
Tutoring ;
Seminar ;
Alternance ;
Skills assessment ;
VAE (Validation of acquired experience).
Beyond its strategic aspect, it is also a valuable tool for improving employee commitment.
Who is concerned by the training plan?
Employers are directly concerned by the company's skills development plan. He is often the initiator and the employee, the main player. The employer and, by extension, you, the HR department. All organizations, whatever their size, can draw up a skills development plan. If the company has more than 50 employees, it can be implemented by management after consultation with the Social and Economic Committee (CSE). There is no legal requirement for a training plan. However, under article L 6321-1 of the French Labor Code, employers are required to adapt their employees to their jobs and maintain their employability. The creation of a training plan is therefore proof of the actions taken to meet this obligation.
The social and economic committee. It is consulted annually on the company's strategic orientations. The CSE therefore has a say in the orientation of staff training. It guarantees decision-making based on both the company's economic and social vision.
Employees. All employees, including those on work-study contracts (apprenticeship or professional training contracts), can benefit from this plan. They themselves can ask to follow an apprenticeship provided for in the skills development plan. Both the request and the response are freely formulated, and the employer remains free to refuse or accept.
How do you draw up a company training plan?
How do you draw up a skills development plan? Simply follow these simple steps:
Identify the company's strategic skills needs;
Gather employee training expectations ;
Study the possibilities and the means to be put in place ;
Prioritize and budget actions to build a skills development blueprint;
Consult and present your plan to the CSE ;
Inform staff of its implementation ;
Evaluate its impact.
The project may, of course, evolve during its development, as a result of new priorities or new employees, for example. It is first and foremost a forward-looking tool, and should not be seen as a rigid constraint.
For greater agility, our software is capable of managing its entire process. Our training management software offers :
Centralize training requests;
Control the plan in real time ;
Automate administrative management (registrations, invitations, attendance sheets, etc.).
Having every stage in one place, from implementation to evaluation, will make your job much easier.
Competency development plan template
Our skills development plan template is designed to show you clearly the information you need to implement your plan.
Example of a training plan :
Your document should clearly and simply state your needs. As indicated in the first column, the starting point is always your business strategy. Next come 3 main training categories:
Suitability for the job ;
Developing or maintaining employment ;
Skills development.
3 key points to remember:
The skills development plan has become a strategic HR tool for the company;
Its creation is a joint effort by all the players in the company;
Its management can be simplified with our QuarksUp solution.
Good to know! quarksUp is an HRIS solution for managing the entire employee cycle.
Thanks to this HR tool, everything can be done online. As an HR manager, you'll be in charge of all our employees' digital activities. With its modular offer, quarksUp intervenes from recruitment to employee off-boarding.
You may also be interested in 😊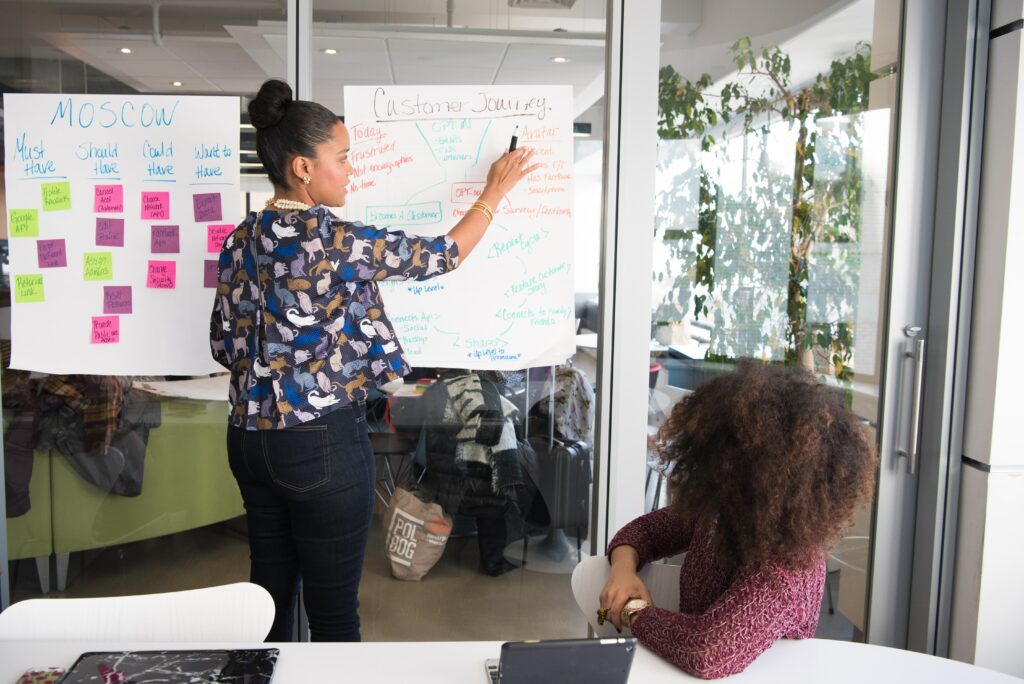 GPEC: Definition and implementation tools
What is GPEC (Gestion Prévisionnelle des Emplois et des Compétences) and how can it be implemented? quarksUp, expert in HRIS, answers your questions.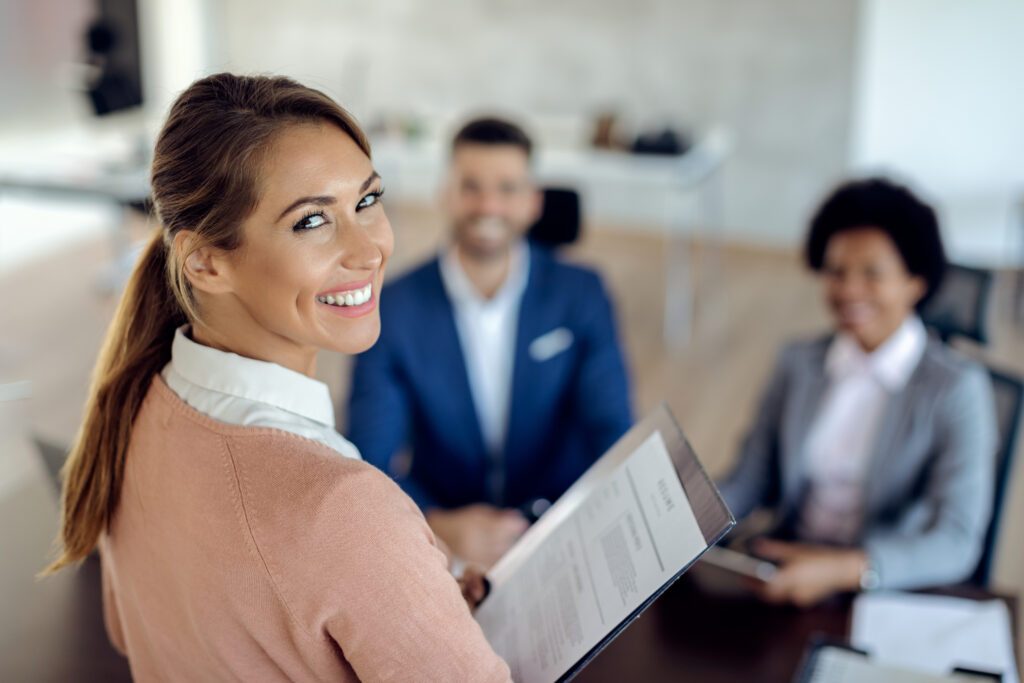 Annual appraisal interview: objective, grid
The annual appraisal interview is an opportunity to take stock of performance. quarksUp, expert in HRIS, guides you in preparing your objectives and evaluation grids.